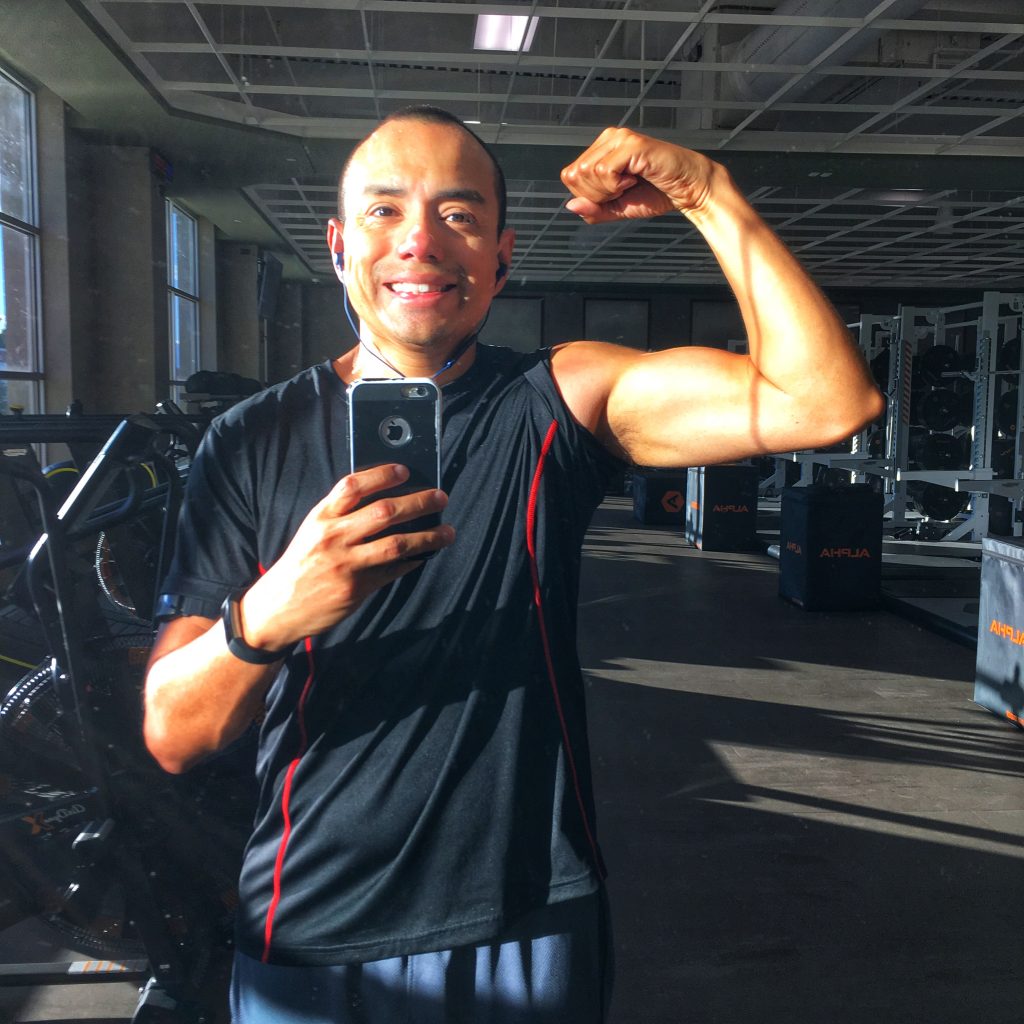 I struggle with posting pics like this.
I mean, come on. Who am I to post a pic of myself flexing?
My muscles aren't big enough. I'm not strong enough. I'm not athletic enough. I'm not tall enough. I'm not attractive enough.
I'm not enough.
At least that's the story I used to tell myself, whenever I took a picture or looked in the mirror.
Yep, guys deal with self esteem issues too. We just don't talk about it. And, most of the time, we let it manifest in self destructive ways.
But today I decided to tell a different story.
The story I'm telling myself is one of progress. Its a story of hard work, dedication, and discipline. Its a story of trusting the journey and having patience with the process.
So I stood in front of a mirror, in the gym, and snapped this photo. Its always awkward and uncomfortable. I saw someone watching and got super self conscious. But I quickly brushed that shit off. Because when I looked in the mirror, and at the photo, I was proud of what I saw.
Today my story is – I'm enough.
Do me a favor. Go to someone you care about and tell them these 7 words. "I love you. And you are enough." You never know what an impact those 7 words can have for someone. You could brighten their day. Or you could change their life.
And, if you are reading this, I love you. And you are enough.