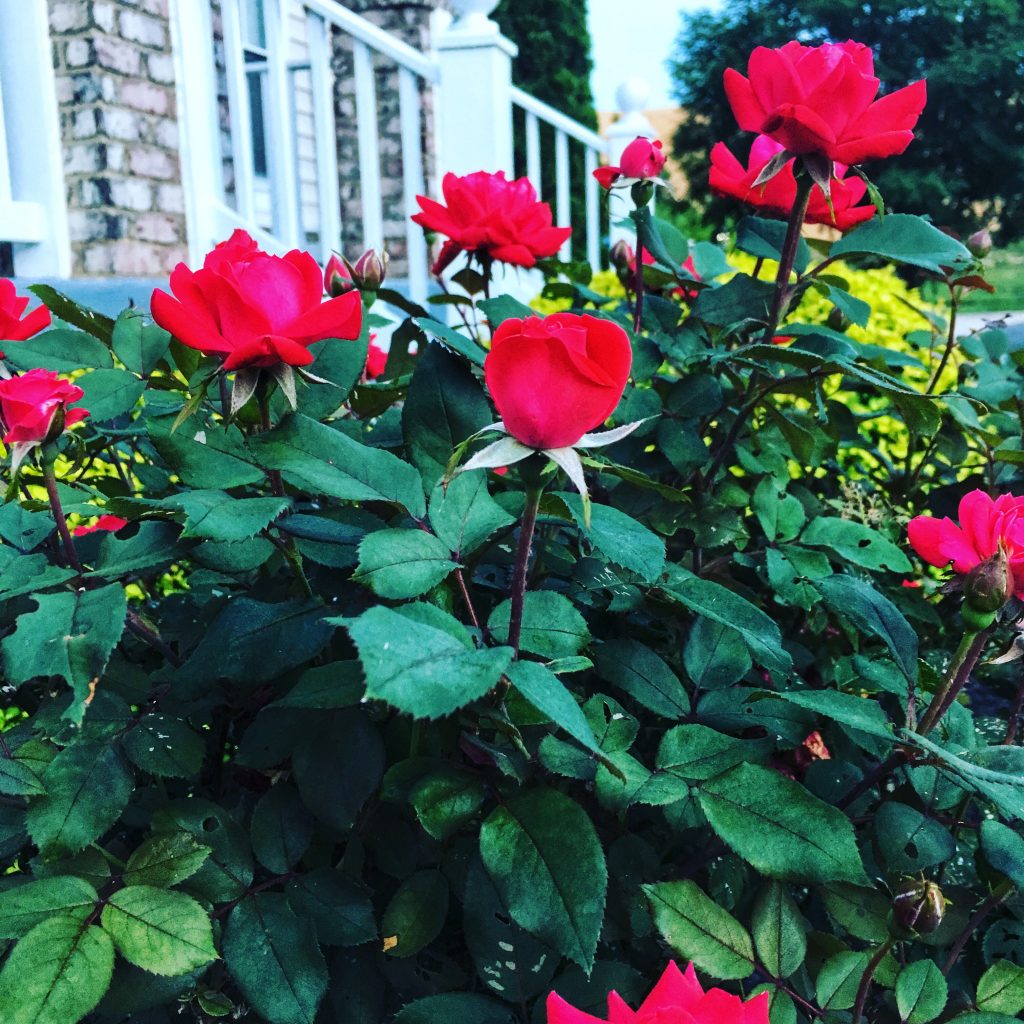 Its been a rough week.
I took a couple of "Ls" at work. One was particularly personal because I feel like I failed someone.
I got sick and that knocked me out for two days.
My rituals and routines were obliterated. And that threw me off balance.
The demons of self doubt, churning on events past, and random excuses creeped in – like old un-wanted friends coming for a visit.
Oh, and did I mentioned the AC in my house went out? Yeah, fun times.
As I dragged myself out of the house this morning, I stopped and really looked at the roses growing in my yard.
And here's the thing that I noticed.
Even the roses blooming in this picture have thorns. And those thorns can hurt. But they are part of what the roses are and what gives them the strength to grow.
Life is going to hit you with thorns. Some are going to hurt. Some are going to sting for a long time. Some might leave a scar or two.
But here's the question you have to ask yourself.
Are you going to stay away from the roses because of the thorns or are you going to bloom and grow with them, in-spite of the thorns?