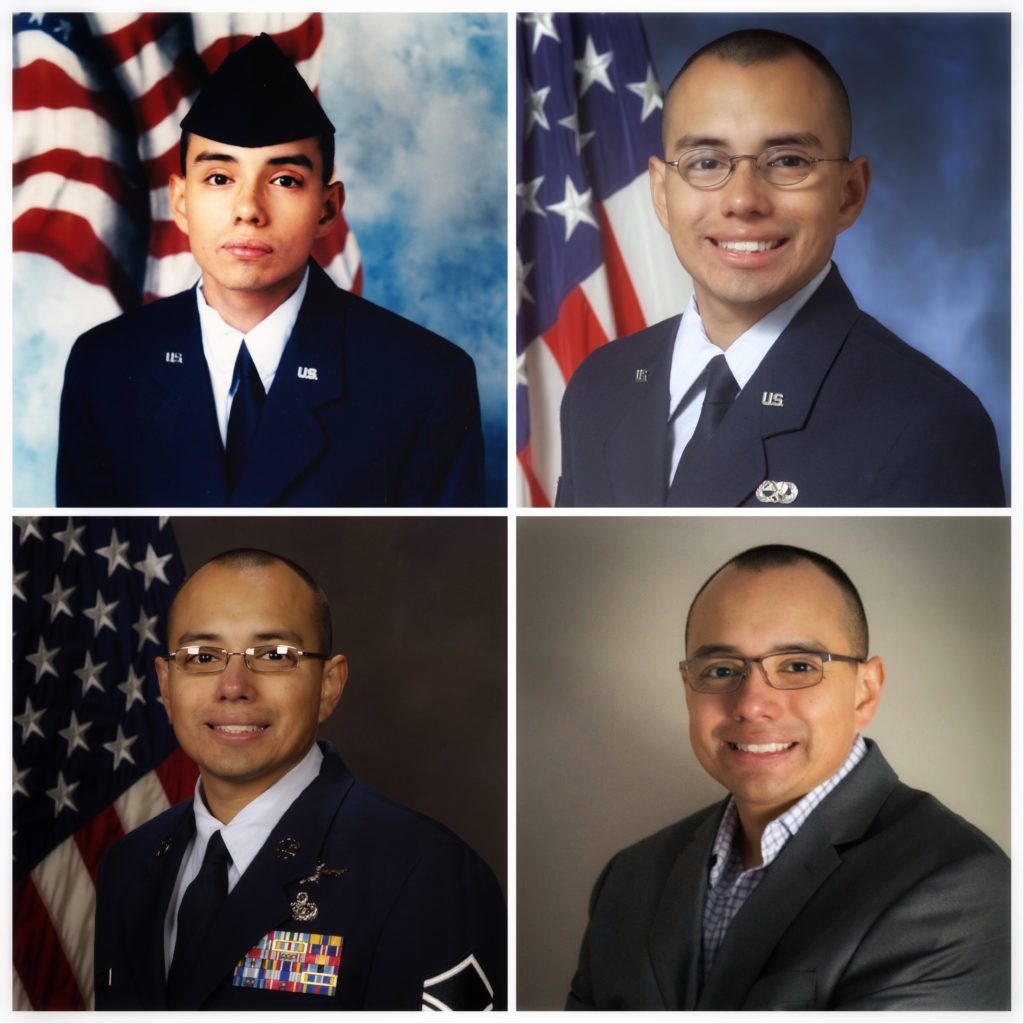 21 years ago today, I shipped out to basic training.

I think about that 20 year old Airman Basic. Away from home for the first time. Running away from bad choices and failing out of college. Alone. Scared. And not sure what he got himself into.
I think about that 26 year old Staff Sergeant. Cocky yet tries to stay humble. He thinks he has things figured out but he's still has a lot to learn.
I think about that 36 year old Master Sergeant. He's hesitant to become an instructor yet finds that teaching takes him out of his comfort zone and becomes one of the most fulfilling things he's done in his life.
I think about me today. I still have a lot to learn. I still get scared. I still get cocky. I always try to stay humble and, more recently, grateful. And I'm still at my fullest when I am teaching or helping others.
I think about all those that have been part of this journey. The friends I've made. The family I've gained. The ones that have stood with me. And even the ones that that were around just a short period of time. I'm grateful for all of you.
Most of my adult life was spent in the military. Its made me the man and the leader I am today. I had a good career. Even if I didn't know what I was getting into, it turned out alright.
Looking back fondly at those chapters of my life makes me hopeful for the chapter I'm writing now and for the chapters to come. Because, I'm not done….