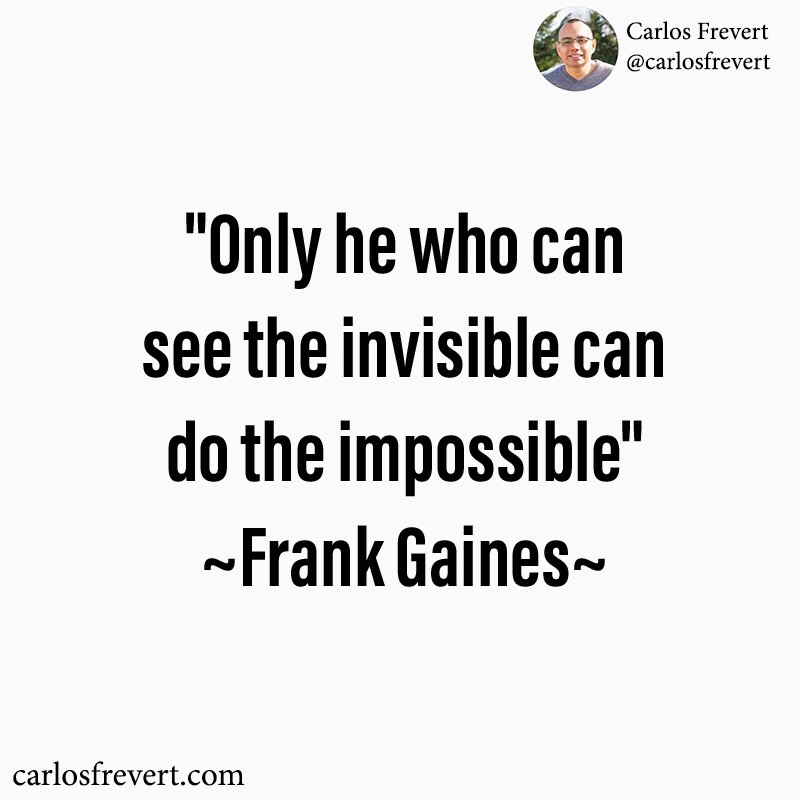 You know what you want. You can see it. You can feel it. You know in your heart its right.

Others will doubt you. They won't be able to see it. They'll say its too big. They'll say you don't have the experience or money to pull it off. They will say you are not enough.

The voice in your head will start to think they are right. Doubt will creep in and you'll wonder if what you are doing matters.

But I have a secret to tell you. It does matter. It matters to you and that's all that matters. And, by the way, you are enough.
Forget the naysayers. Fight the doubt. Surrender the fear. It may not turn out the way you expect. You may fail. But they can never say you didn't give it your all. And that is true freedom.
Now go do the work to make that invisible thing, that only you can see, real.