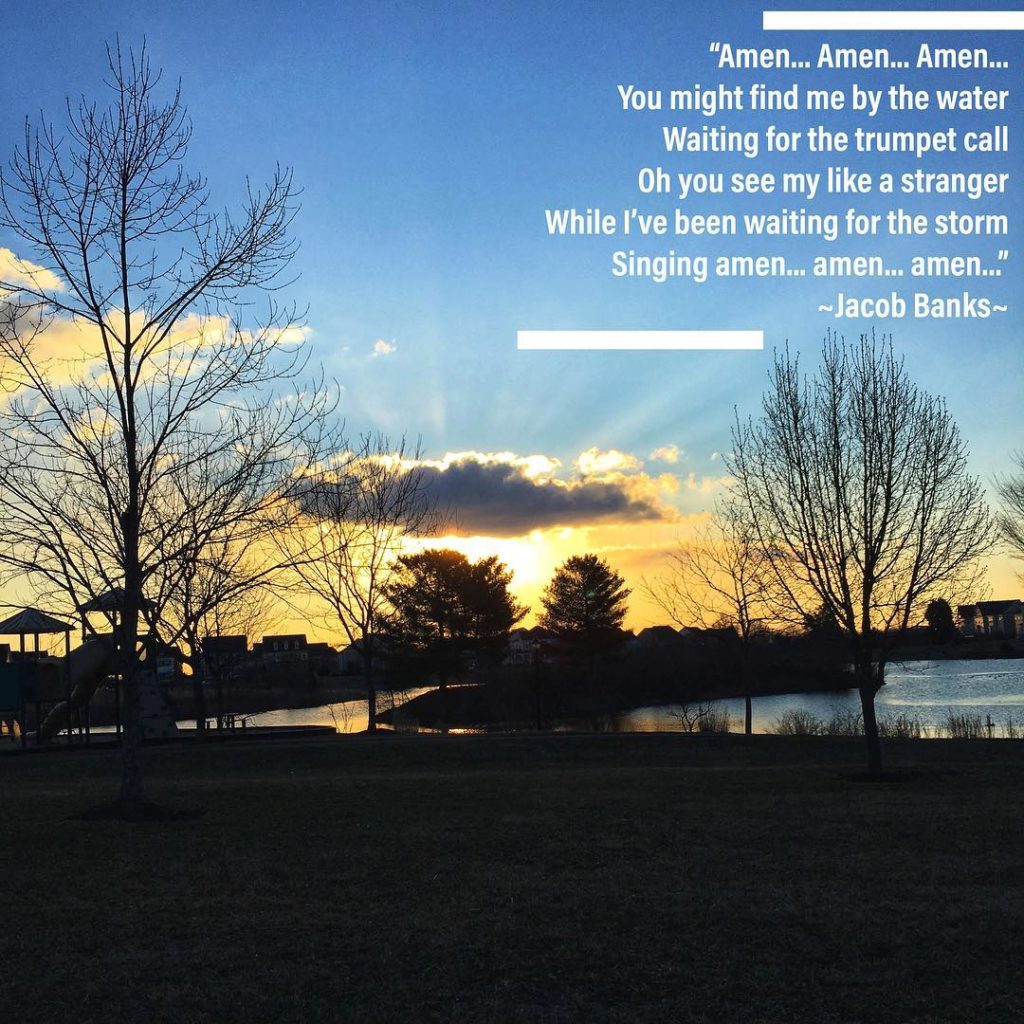 I'm super grateful for views like this. I walk out to this pond every morning, after a workout. I spend a few minutes to quiet my mind and tune into the nature around me. I think about the people and things I am grateful for in my life.
I think about the challenges of the previous day and the day to come. I remind myself that I am bigger than any challenge that gets in my way. I surrender the things I need to surrender to the universe. And I end with a little prayer and the words, "Let's go champ."

I have heard the trumpet call. I am weathering the storm.

The lyrics in the pic are from a song called Runnin' on the Creed II movie soundtrack. Its part of the movie's training montage. That movie helped me in ways that I can't even begin to explain. But I will, one day, in a future post. Hear the song below.