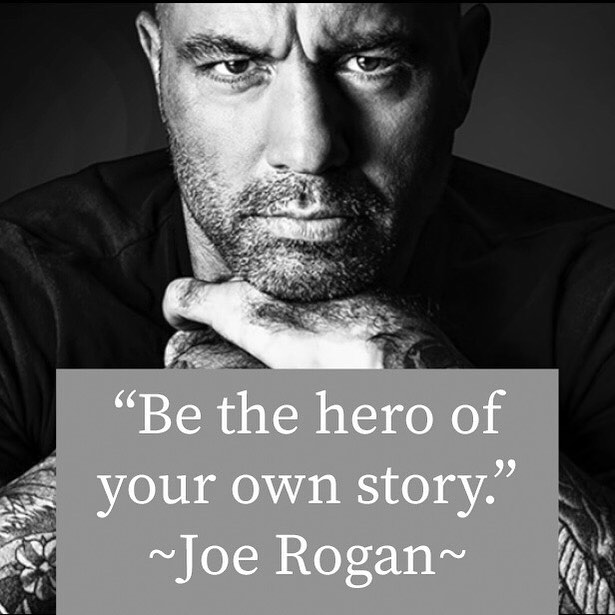 Hero. Villain. Bystander.
Those are the three roles you can play in your story.
Lots of people play the bystander and just let life happen to them.
More people play the villain and sabotage themselves with bad habits, negativity, and fear.
But then there's the few that wake up and realize they need to take ownership of their lives.
They are the ones that get brutally honest with themselves.
They figure out what they need to do to write the new pages of their own story.
They put in the work everyday to uncover their superpowers.
And once they do, they become unstoppable.

For most of my life, I was a villain or a bystander in my own story. I'm not doing that anymore.
Today, and everyday from now on, I choose to be the hero of my story.
And whether you realize it or not, it is a choice you have the power to make too. So make it.

What role do you chose for your story? And what are you doing to unleash your superpowers?
I originally posted this on Instagram. The photo of Joe Rogan is from a Mulligan Brothers video. They post some really great stuff. You should subscribe to them on YouTube. Their video highlighting Joe Rogan can be found below.