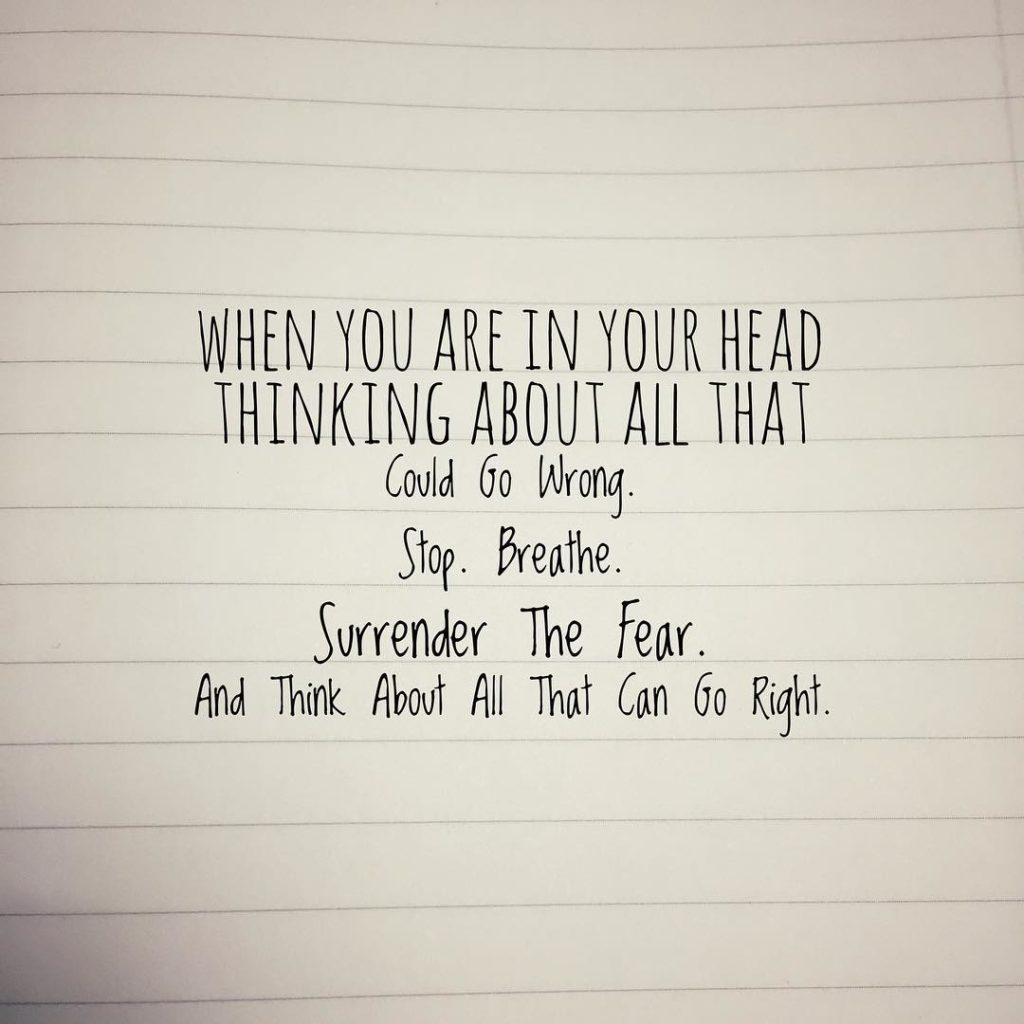 We stay so wrapped up in the fear of the future.
Fear based on the events and emotions of the past.
Your fear is not your future.
Your fear isn't real.
All that is real is the present – this moment.
Make this moment go right.
And your future will follow.