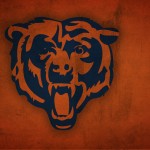 So for the first time ever, I'm playing in a fantasy football league. Now, I'll be the first to admit that I really don't follow all the players and stats of football. But I'm looking at this as an opportunity to get more into the game and see what I can do in a league.
We did a live draft last night and here is my team.
Quarterbacks
Drew Brees, New Orleans
Jay Cutler, Chicago
Running Backs
Cedric Benson, Cincinnati
Arian Foster, Houston
Tim Hightower, Arizona
Cadillac Williams, Tampa Bay
Wide Receivers
Dwayne Bowe, Kansas City
Jabar Gaffney, Denver
Brandon Marshall, Miami
Hakeem Nicks, New York Giants
Tight Ends
Antonio Gates, San Diego
Dustin Keller, NY Jets
Kickers
Robbie Gould, Chicago
David Buehler, Dallas
Defense
Titans
Falcons
I'm really looking forward to learning and to see how well I can do.
Photo found via Flickr.